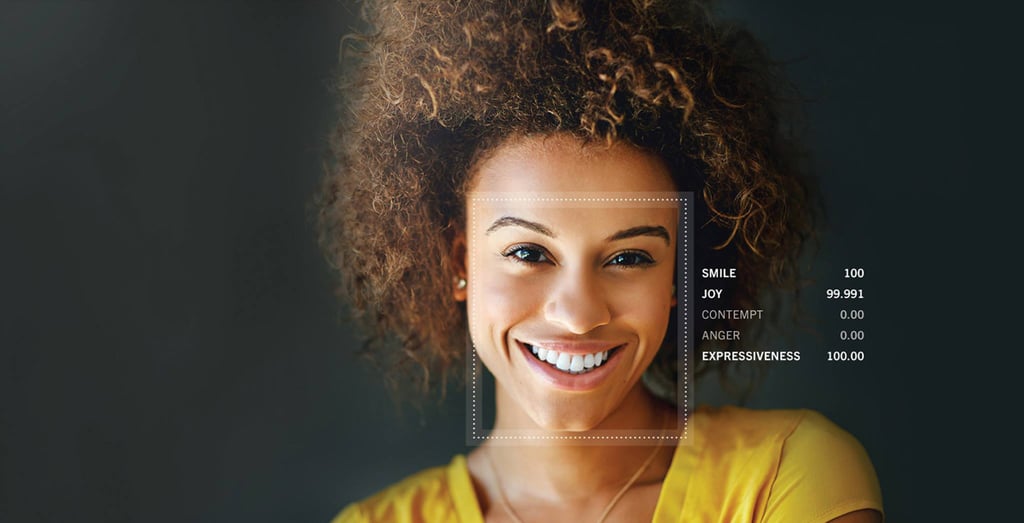 Upcoming Events
2019

August 27-29

Drive World Conference and Expo

Affectiva's Senior Product Manager, Abdo Mahmoud, will be speaking at the Drive World Conference and Expo from 9-9:45am on August 29th. His session "Human Perception AI: The Future of the In-Car Experience" will give an overview of Affectiva's Human Perception AI, and describe how we employ techniques like deep learning-based spatio-temporal modeling to ensure driver safety and personalize their experience.

September 17-18

Affectiva's Senior Product Manager, Abdo Mahmoud, will be speaking at M:bility California on September 17th at 11:40am. He will be part of the Artificial Intelligence panel, which will be addressing the role AI will play in the future of mobility, how AI will affect the way the automotive industry is regulated, and more!

September 24-25

ADAS and Autonomous Vehicles USA

Affectiva's Product Manager, Mike Gionfriddo, will be speaking at ADAS and Autonomous Vehicles USA on September 24th at 11:20am. He will be part of the panel "Developing trust in ADAS and autonomy", which will explore what the automotive industry is working on to build trust from drivers and lay the groundwork for the acceptance of autonomous vehicles when they hit the road.

October 15

Emotion AI Summit 2019: Human-Centric AI

Join us at Affectiva's 3rd Annual Emotion AI Summit, where we will explore what it takes to build human-centric AI, and how these approaches will bring the focus back to the people who will benefit from it. How can AI make our lives safer, healthier and more productive? How can AI make us better connected and empowered? And most importantly, how can AI be developed and deployed in an ethical way?
Past Events
2019

May 14

Brands that effectively communicate a clear sense of purpose have the potential to hugely outperform their competitors

In this webinar Dr Rana el Kaliouby, Co-Founder and CEO of Affectiva, and Graham Page, Managing Director for Offer at Kantar's Insights Division, will share evidence of what we know works well, and how to navigate your brand towards successful purpose driven advertising.

Recorded Session

2018

November 28


Nuance Webinar Series: Learn how Emotion AI can be used to build a truly humanized automotive assistant

In this webinar hosted by Nuance, Affectiva Co-Founder and CEO Dr. Rana el Kaliouby outlined why we need human perception technology such as Emotion AI. She explained how the technology works, how the deep learning-based models are built, and where they are being used. She then dove deep on the applications in automotive.

November 8


If you build it (trust), they will come: Trust and Automated Vehicles

In this webcast, Affectiva hosted Kristin Kolodge, Executive Director of Driver Interaction and HMI at J.D. Power. Kristin discussed how various Advanced Driver Assistance Systems (ADAS) technologies are performing, according to the voice of the consumer.

September 6


Emotion AI Summit 2018: Trust in AI

At this year's Emotion AI Summit, we discussed Trust in AI, and how this manifests itself in vastly different areas: from automotive and robotics, to healthcare, education and even advertising. We also explored how Emotion AI is a key component of building trust between humans and technology.

June 28


How AI Helps Next Generation Vehicles Become More Human

Affectiva will host Dr. Nils Lenke, Senior Director of Innovation Management at Nuance Communications. Dr. Lenke will explore areas of improvements in communication between humans and our vehicles.

May 17


Harness the Power of Diversity to Nurture Successful Brands

Affectiva Co-Founder and CEO Rana el Kaliouby joining Graham Page, Director of Offer & Innovation at Kantar Millward Brown discuss how you can quantify and leverage concepts of diversity and inclusion using facial coding, and see examples of how successful brand campaigns were able to do so.

May 10


How to Build the Ultimate In-Cabin Experience

Affectiva hosted Renovo in a joint webcast that discuss what goes into building the best possible automotive experience based on data collected from sophisticated in-cabin sensing systems.

April 5


Deep Dive Affectiva Automotive AI: Fueling Driver State and Occupant Experience Monitoring

In this webcast, Affectiva's CMO, Gabi Zijderveld, and Product Manager, Abdo Mahmoud, provide an overview of our newest solution: Affectiva Automotive AI and how we are helping improve road safety and optimize the transportation experience.

February 20

Webinar: Affectiva AI - Technical Deep Dive

In this special webcast event, Affectiva's own Director of Applied AI, Jay Turcot, delivered a technical deep dive talk around the underlying science fueling our products. His presentation illustrated how we are using deep learning and computer vision to build people analytics (for our automotive solution and beyond), why we use these approaches, and the challenges behind building multi-modal AI that goes way beyond simple head pose estimation and gaze tracking.

Recorded Session
February 1
Webinar: The Future of Mobility: Trends and Opportunities for the Next Generation of Vehicles


The automotive industry is under massive disruption. The cars of the future are transforming more into software platforms on wheels, designed to improve driver safety in addition to creating the ultimate in-cabin experience for vehicle occupants using AI and computer vision. What does this new future of mobility look like?

2017

November 16
Webinar: The Future of Emotion AI - Trends and Opportunities for the Upcoming Emotion Economy


In this webcast hosted by Affectiva, Richard Yonck, professional futurist and author of "

Heart of the Machine:

Our Future in a World of Artificial Emotional Intelligence

" discussed about

the developing emotion economy and some of the opportunities and challenges emotionally aware technologies may present us.
Slides & Recorded Sessions
November 10
Emotion AI: How the Mabu Robot Builds an Emotional Connection with Patients


In this webcast hosted by Affectiva, Catalia Health CEO Cory Kidd will discuss how his company's robot, Mabu, is the key to long-term patient engagement that evolves over time, using principles of behavioral psychology to tailor daily patient conversations to obtain hard-to-get data about treatment challenges.

Slides & Recorded Sessions
October 19
Webinar: The Power of Emotional Marketing


Missed the Emotion AI Happy Hour? Join us online to learn about the future of emotional marketing and the technology that can power it. Featuring guest speaker Tom Shapiro, CEO of Stratabeat and author of Rethink Your Marketing.

Slides & Recorded Sessions
October 12
Webinar: Building an Emotionally Intelligent Brand: Emotion AI for Advertising


Learn how advertisers are building more emotional connections with consumers, from the insight that Kantar Millward Brown has gained from testing 26,000 ads in 87 countries using Emotion AI. Featuring guest speaker

Graham Page, EVP, Head of Global Research Solutions, Kantar Millward Brown.
Slides & Recorded Sessions
September 28
Emotion AI Happy Hour: The Power of Emotional Marketing
Join us on September 28 @ 4pm at the Affectiva Office in Downtown Boston for our first-ever Emotion AI Happy Hour. Mix & mingle to discuss the future of emotional marketing and the technology that can power it. Featuring guest speaker Tom Shapiro, CEO of Stratabeat and author of Rethink Your Marketing.
Slides
September 13
Emotion AI Summit
Affectiva organized the first-ever Emotion AI Summit at the MIT Media Lab. With 29 speakers and over 300 attendees, the Summit explored the practical applications of Emotion AI today and where it will go in the future.
Slides & Recorded Sessions
August 8
The Next Generation in Retail: Emotion AI
There's a big fear today that online shopping is replacing brick and mortar. People look at the strength of Amazon and are predicting the demise of stores. But in fact, over 80% sales happen in brick and mortar stores - and that's not going away anytime soon.
Recorded Session
July 27
Let's Get Emotional: How to Incorporate Facial Responses in Your Market Research Methodology
Surveys aren't the industry-standard anymore: in fact, relying on this data alone doesn't stand up to what's coming next. Imagine the future of market research where respondents no longer have to manually input their thoughts and reactions to content, but you will be able to tell right from the expressions on their faces.
Recorded Session

2016

November 16
Emotion AI Developer Day
This online event brought together emotion recognition developers, Affectiva staff, affective computing thought leaders and companies offering complementary technologies. Emotion AI Developer Day covered technical content, including tutorials for Affectiva's SDK and API.
Recorded Session
Contact us at events@affectiva.com if you have any questions or ideas for joint events!